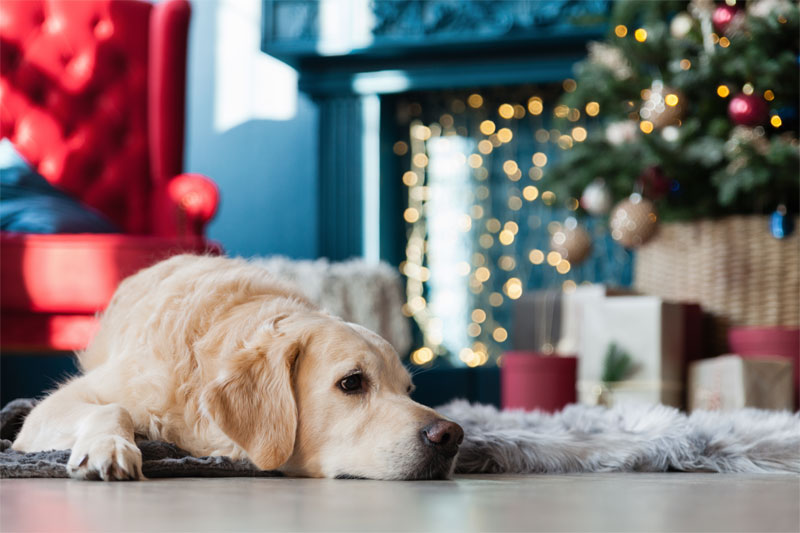 Beware of These Holiday Safety Hazards for Pets
The holiday season is all about celebration, giving, and gratitude. It's a time for decorating your home and bringing your family and friends together. While you participate in all the festivities of the season, make sure it's a happy time for your pets, too, by avoiding these holiday safety hazards for pets.
6 Dangers for Pets at the Holidays
Baubles, tinsel, and electric wires all pose serious dangers to curious and playful pets. Be aware that decorations can pose a risk of choking, poisoning, and electrocution.
2. Toxic Foods and Drinks
Many of the foods, treats, and drinks humans enjoy at the holidays are poisonous for pets. This includes alcohol, xylitol (artificial sweetener), all plants from the onion/garlic family, chocolate, grapes and raisins, several types of nuts, and more.
Having lots of new people and noises in the home can stress and scare pets, making them a flight risk or just putting them in a sad situation. If your pet gets nervous around new people, create a calm space for them in your home where they can be during parties, and make sure you keep them away from the front door when greeting guests.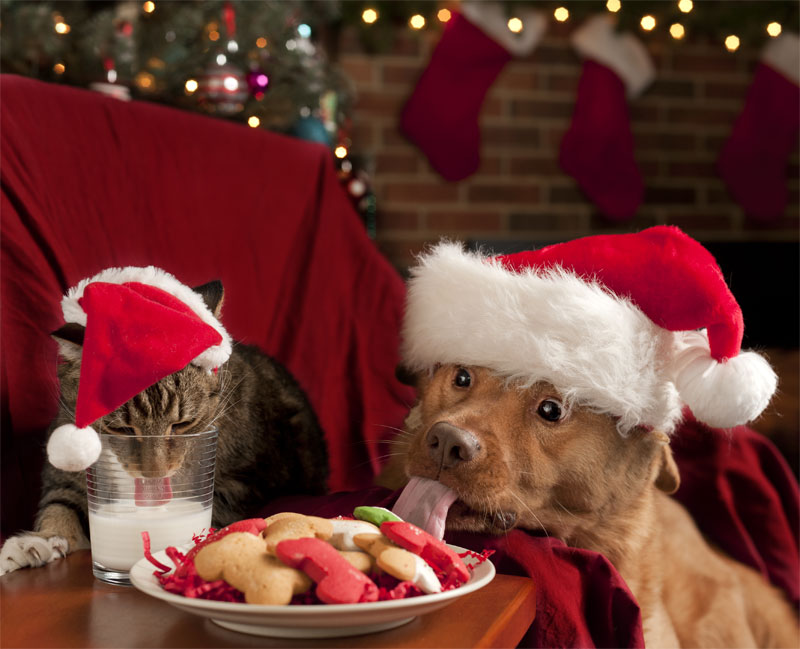 If you'll be traveling with your pets during the holidays, there are some risks you should be aware of. First, your pet might need different vaccinations before leaving and visiting a new place. Additionally, traveling pets are at an increased risk of getting disoriented and lost. Update collar tags and get your pet microchipped before you leave.
Pets love playing with crinkly gift wrap and ribbons, but these items can pose a choking risk and the dyes can be toxic.
6. Poisonous Holiday Plants
Poinsettias, holly, mistletoe, pine needles, lilies, and amaryllis flowers (to name just a few) are all toxic for dogs and cats. If you want to get a new plant for celebrating the season, go with a Christmas cactus that's non-toxic for pets and people.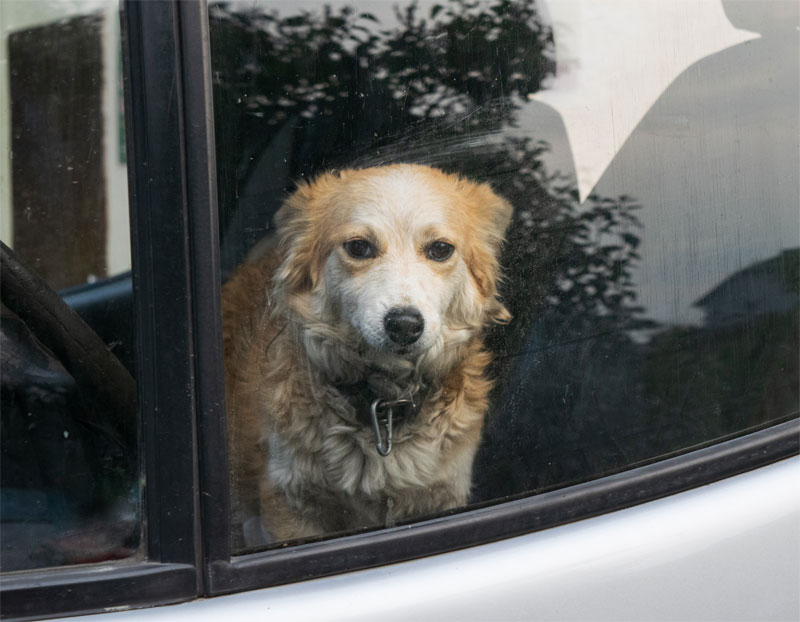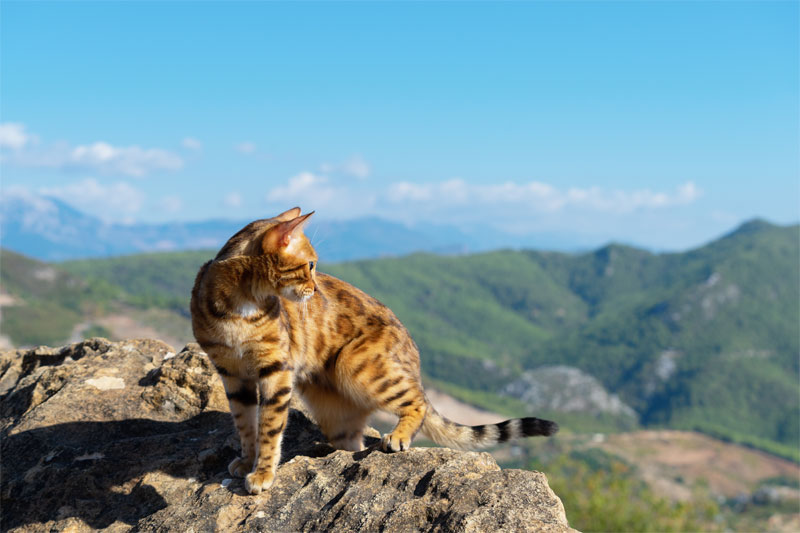 More Holiday Safety Tips at Our Certified Fear Free Veterinary Clinic
Good health is always holly and jolly, and, for pets, good health starts at the veterinary clinic.
To learn more about keeping your pets safe during the holidays or to schedule a calm checkup during the hustle and bustle of the holiday season, we welcome you to contact White Haven Veterinary Hospital and schedule an appointment with one of our certified fear free veterinarians today.