Dr. Sarah Dengler is a proud Penn State alumnus, where she graduated with a BS in Animal Sciences. She then moved to Indiana where she received her veterinary degree from Purdue University. While at Purdue, she also pursued her interest in business by participating in a certified Veterinary Practice Management Program. After graduation, Dr. Dengler moved back to Pennsylvania and started working at a general practice plus emergency hospital. Dr. Dengler enjoys working with clients to keep their pets healthy but also trying to solve the mysterious sick cases. Dr. Dengler also enjoys the upbeat speed of emergency medicine and thinking on her feet. She resides on the outskirts of White Haven with her 2 dogs that she rescued, her 4 cats that she adopted, and her 2 Mustang horses that she gentled from the wild. In her time off, Dr. Dengler enjoys training horses, hiking with her dogs, spending time with friends, and drinking wine!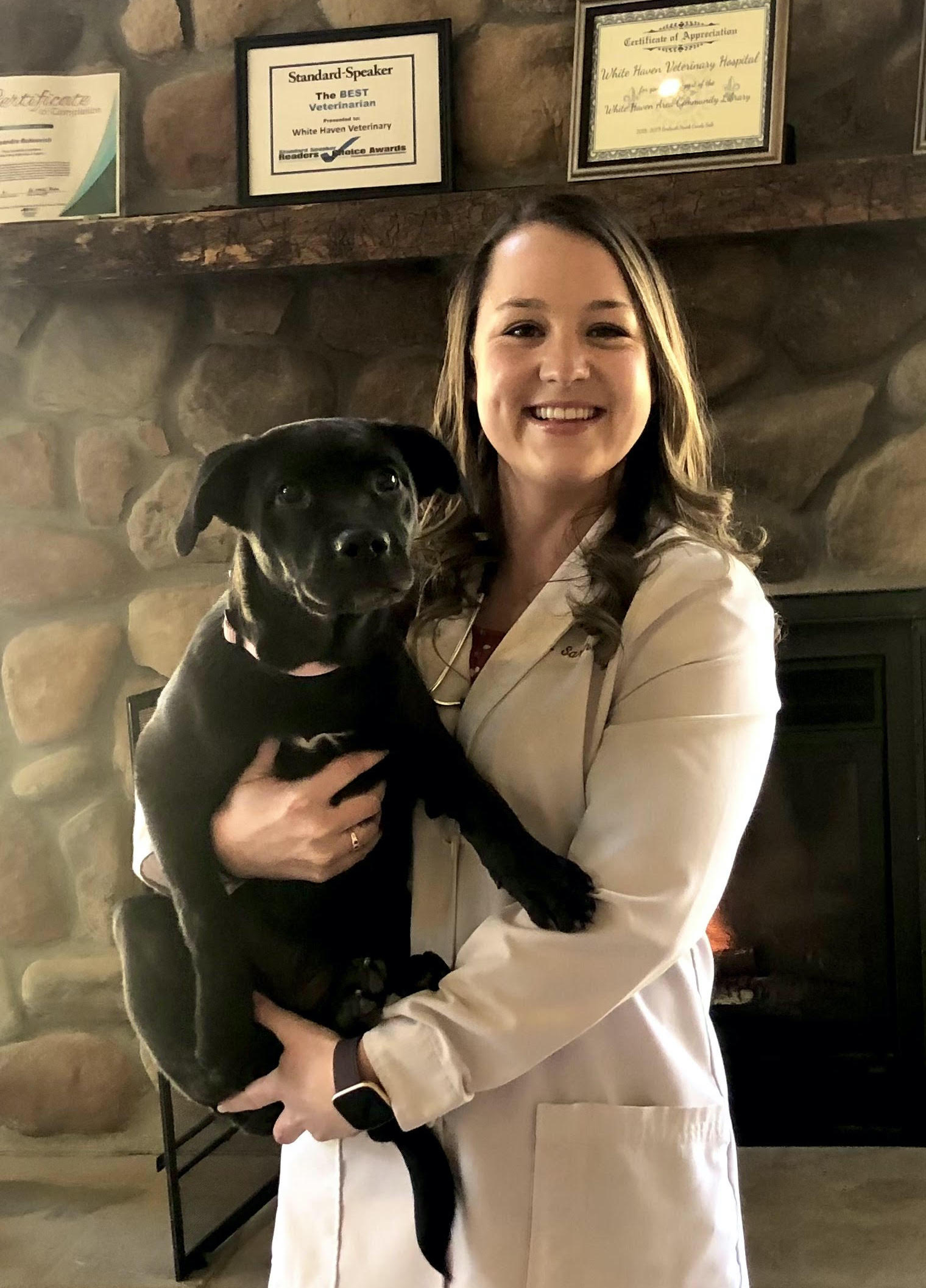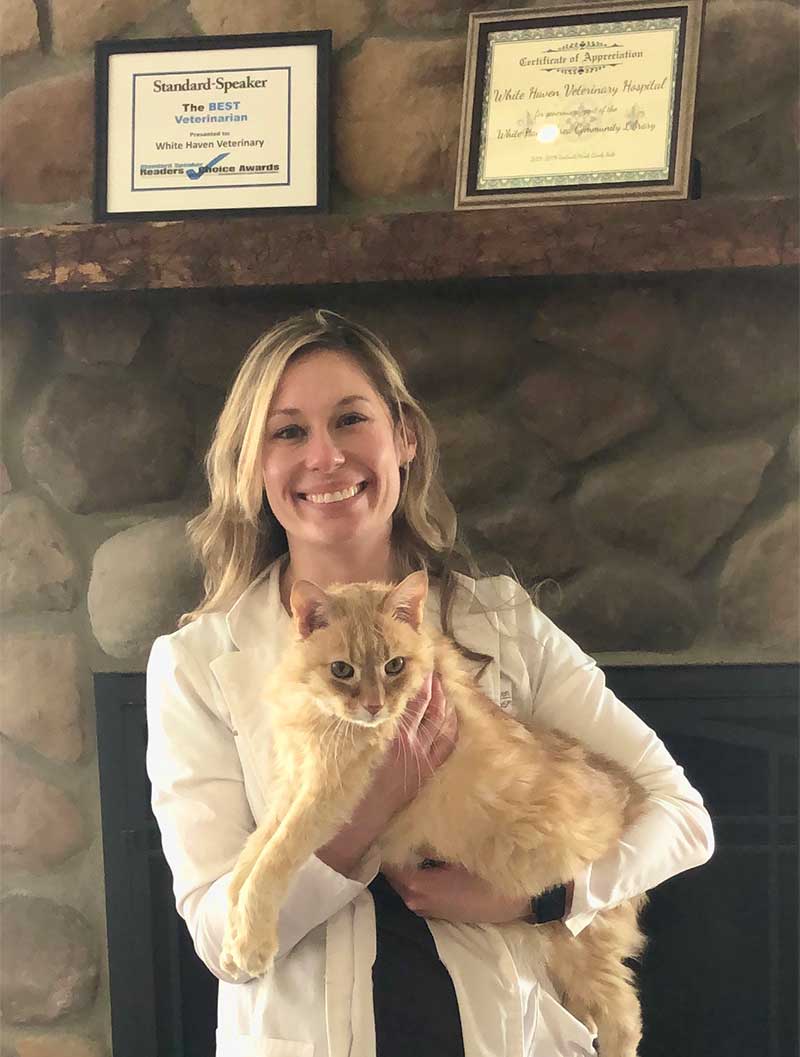 Dr. Shelley (Sobieray) Gallagher
Dr. Shelley (Sobieray) Gallagher is originally from Indiana, Pennsylvania. She received her undergraduate degree in Biology/Pre-Vet from Indiana University of Pennsylvania in 2006. In 2010, Dr. Shelley obtained her veterinary degree from the University of Pennsylvania. She practiced in Hazleton, Pa for five years prior to joining the White Haven Veterinary Hospital in 2015. Dr. Shelley has special interests in ophthalmology and internal medicine. In her spare time, she enjoys running, painting and spending time with her husband, John, their two dogs, Max and Coco, and the best orange cat ever, Twinkie.