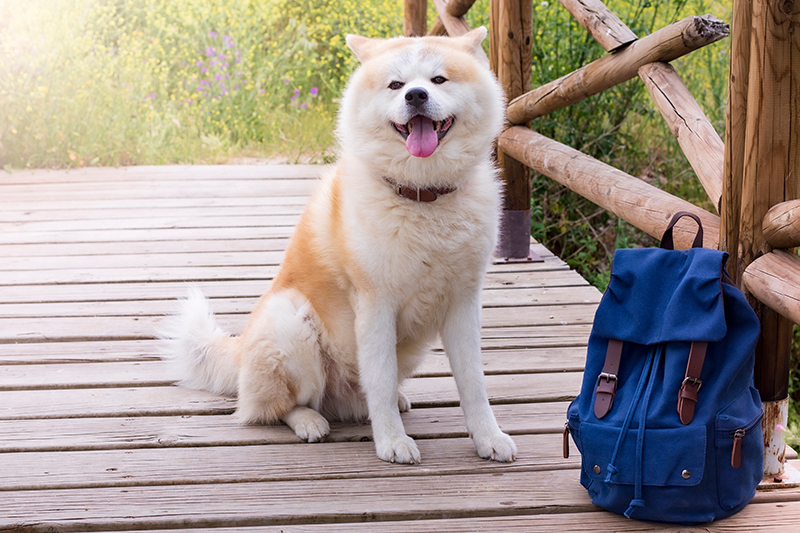 How to Hike With Your Pet
With the weather warming up and the days growing longer, it's the perfect time to get outside and enjoy the beauty and fresh air of the great outdoors with your favorite furry hiking companion. If you plan to take a hike with your pet in tow, be sure to consider the following safety tips to ensure you both have a marvelous adventure.
5 Tips to Hike Safely and Have Fun With Your Pet
1. Vaccinations and Parasite Protection
Make sure your pet's vaccinations are current to protect them from zoonotic diseases, like rabies, that can be transmitted by wildlife. Additionally, while in nature, your dog will be exposed to a greater number of parasites such as ticks, fleas, and heartworm-carrying mosquitoes. Make sure their parasite preventative medications are up to date.
2. Keep Your Dog on a Leash
No matter how good your dog's recall training is, it's always best to keep them on a leash when you're in a new area where there are plenty of small animals to chase and fresh scents to track. Plus, keeping your dog on a leash ensures the protection of the wildlife and native plants growing in the area.
Whenever heading into nature, you should be prepared for any occasion (weather changes, injuries, or staying longer than expected). When your dog is with you, you need to prepare for them, as well. Be sure to pack extra treats, plenty of food, fresh water, medication, and a first aid kit for your pet.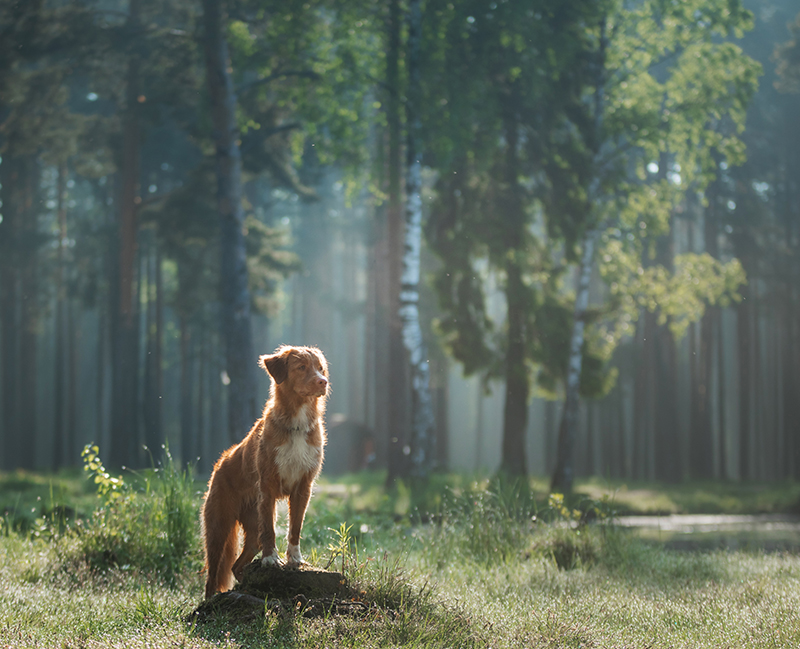 4. Make Sure Pets Are Allowed
Several wilderness areas and trails do not allow pets. In many cases, this is for conservation efforts designed to protect the wildlife and natural habitat from domesticated animals. Be sure to check the rules for the trail you'll be visiting and stick to dog-friendly locations to avoid getting fined.
5. Keep Your Dog's Fitness in Mind
If your dog normally leads the lazy life of a couch potato, then they won't be able to handle an expert-level hike, covering lots of distance, gaining elevation, or navigating difficult terrain. Be sure to match the difficulty of the hike to your dog's fitness level.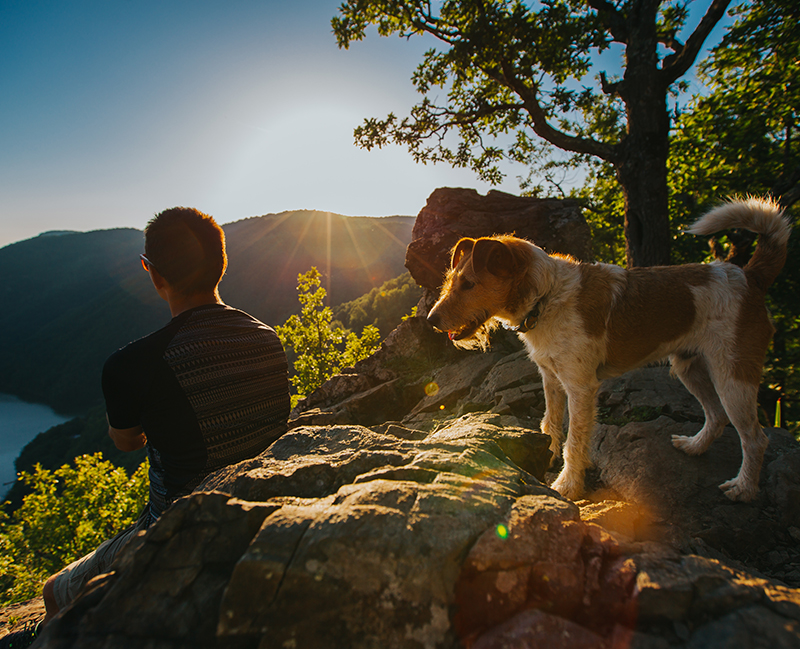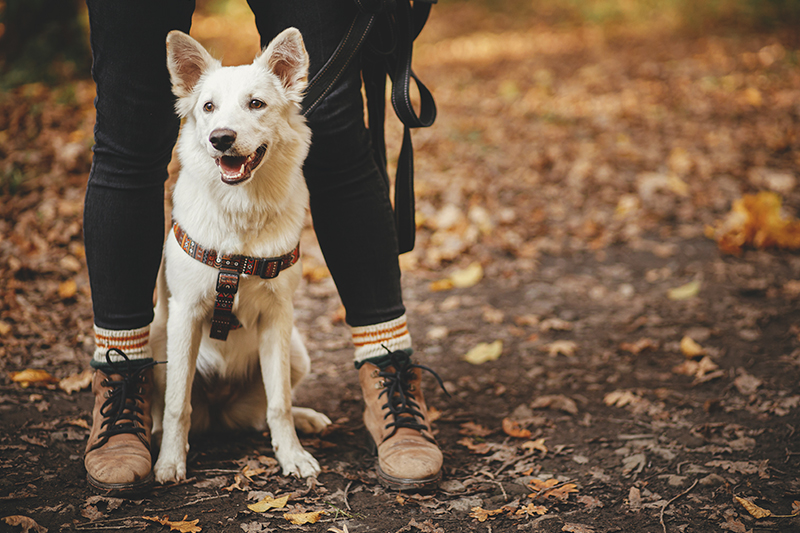 Pet Hiking Safety at White Haven Veterinary Hospital
We place a strong emphasis on wellness and preventative care for pets, including treatments and services like microchipping, vaccinations, and parasite preventatives that can keep them healthy and safe while hiking. To schedule an appointment for your pet, we welcome you to contact our office today.