How to Pick the Best Toy for Your Dog
Dogs are known as man's best friends for a reason. They are loyal, loving, and always happy to see us. As pet owners, we want to take care of our dogs and return their loyalty by doing all we can to make sure they are happy and healthy. One way we can do that is by making sure they have the right types of toys to play with. In this blog post,
White Haven Veterinary Hospital
will discuss what factors you should consider when picking out a new toy for your dog, and give you some recommendations for the best toys on the market for your individual pup!
Factors To Consider When Choosing Dog Toys
When you are picking out a toy for your dog, there are a number of different factors to consider. Size, Age, Breed, and Temperent, are some of the most important factors, while we also recommend knowing your dog's habits before purchasing a toy that is just not right for them. You don't want to get a toy that is too small for your bull mastiff and could be a choking hazard, or too large for your chihuahua, and they won't be able to play with it properly. Also, a puppy will have different needs than an adult dog. Huskies are usually a lot more active than a bulldog or basset hound, and therefore may require a more interactive toy that keeps them busy. If you keep these things in mind, you'll be sure to pick the perfect toy for your furry friend!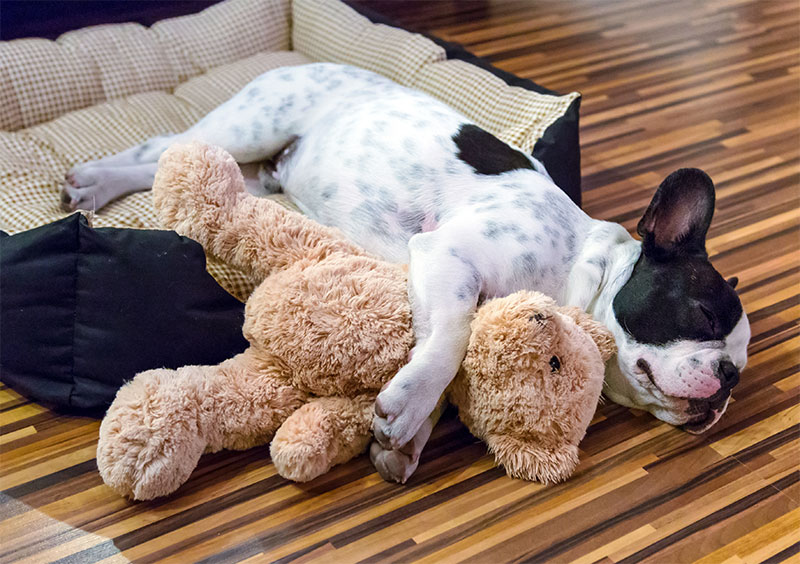 Our Top Pick Dog Toys For Pet Parents
Here are some of our top picks for the best toys on the market: