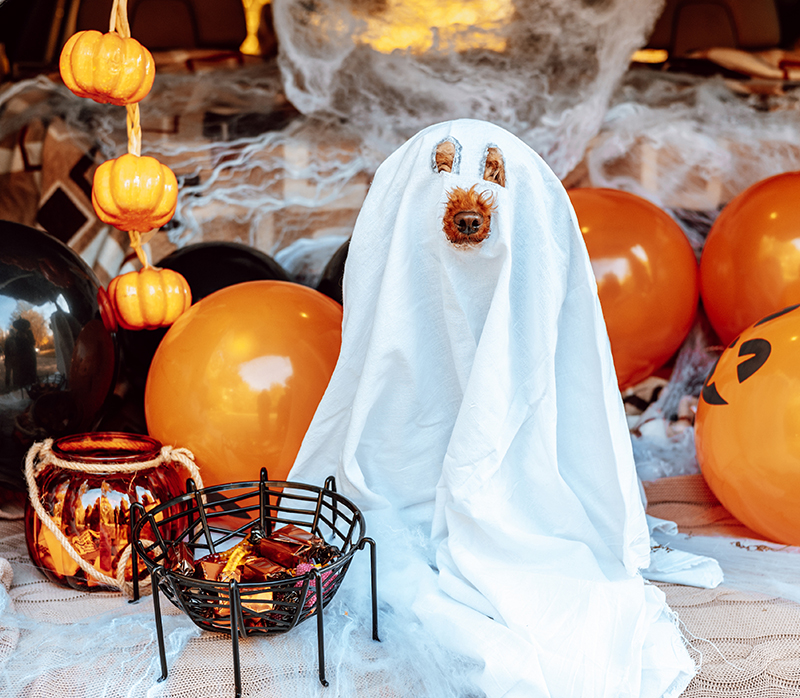 How to Have a Safe Halloween With Your Pet
The night of ghosts, ghouls, tricks, and treats is upon us! Although we humans love all the revelry, Halloween is not always the most fun or safe of days for our pets. Consider the following tips to keep your pet safe and ensure you both have a frighteningly fun time this All Hallows Eve.
5 Tips to Keep Your Pet Safe on Halloween
Many of our favorite Halloween treats are toxic for pets. To name just a few, this includes anything containing chocolate, raisins, certain nuts, xylitol (artificial sweetener), and alcohol. Store treats safely away from your pets and keep the punch bowl well out of their reach.
In addition to being downright scary, many Halloween decorations can also create safety risks for pets. Twinkling lights can be chewed. Pets can become tangled in fake cobwebs. Fake blood contains toxins that can poison a dog or cat.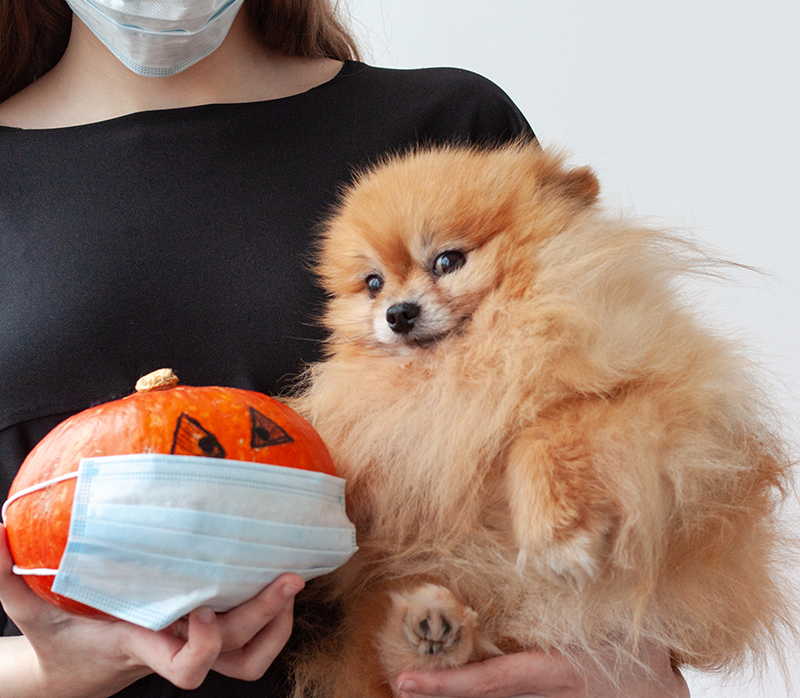 3. Keep Securely Pets Inside
Even outdoor pets can get frightened by costumed visitors on Halloween. Create a safe, quiet space in your home – away from the front door – where your pets can calmly and safely spend the evening.
Everyone loves a cat or dog in a costume, but not every cat and dog likes to be in a costume. Costumes that cover a pet's ears, restrict their ability to move around, or that have parts that could easily come loose or be chewed off can be uncomfortable and even dangerous for pets.
Choose your pet's costume wisely. If they seem uncomfortable, take it off. Most importantly, never leave your pet dressed in a costume (or other clothing) when you are not around to supervise.
5. Proper Pet Identification
Frightened pets can easily burst out the door, escape the backyard, or push through a window screen and become lost. Make sure your pet's collar and ID tags are readable and up-to-date. If you haven't already, get your pet a microchip that greatly increases the odds of reuniting with lost pets.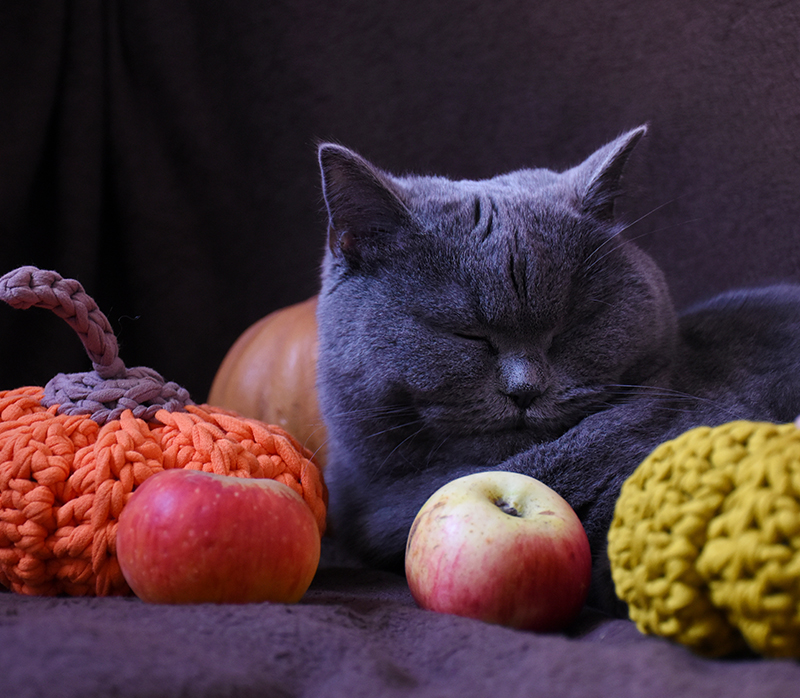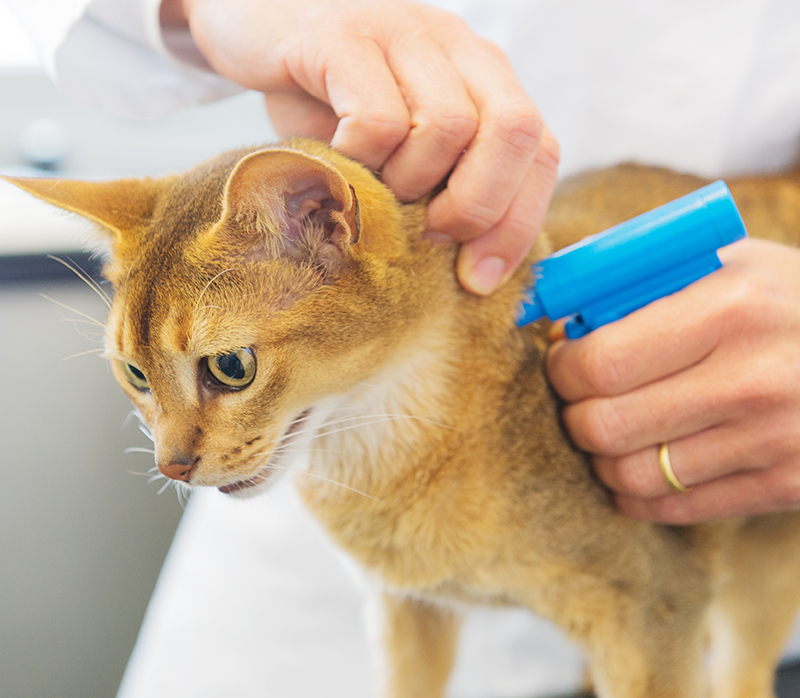 Learn More About Pet Microchipping in White Haven
If your pet does not yet have a microchip, we strongly encourage you to talk with one of our veterinarians about the importance of permanent identification for pets. We can walk you through the process and make sure you have everything you need to keep your pet safe this Halloween and always.
We welcome you to schedule an appointment at White Haven Veterinary Hospital today.